Honey & Soy Pork Skewer Bao Buns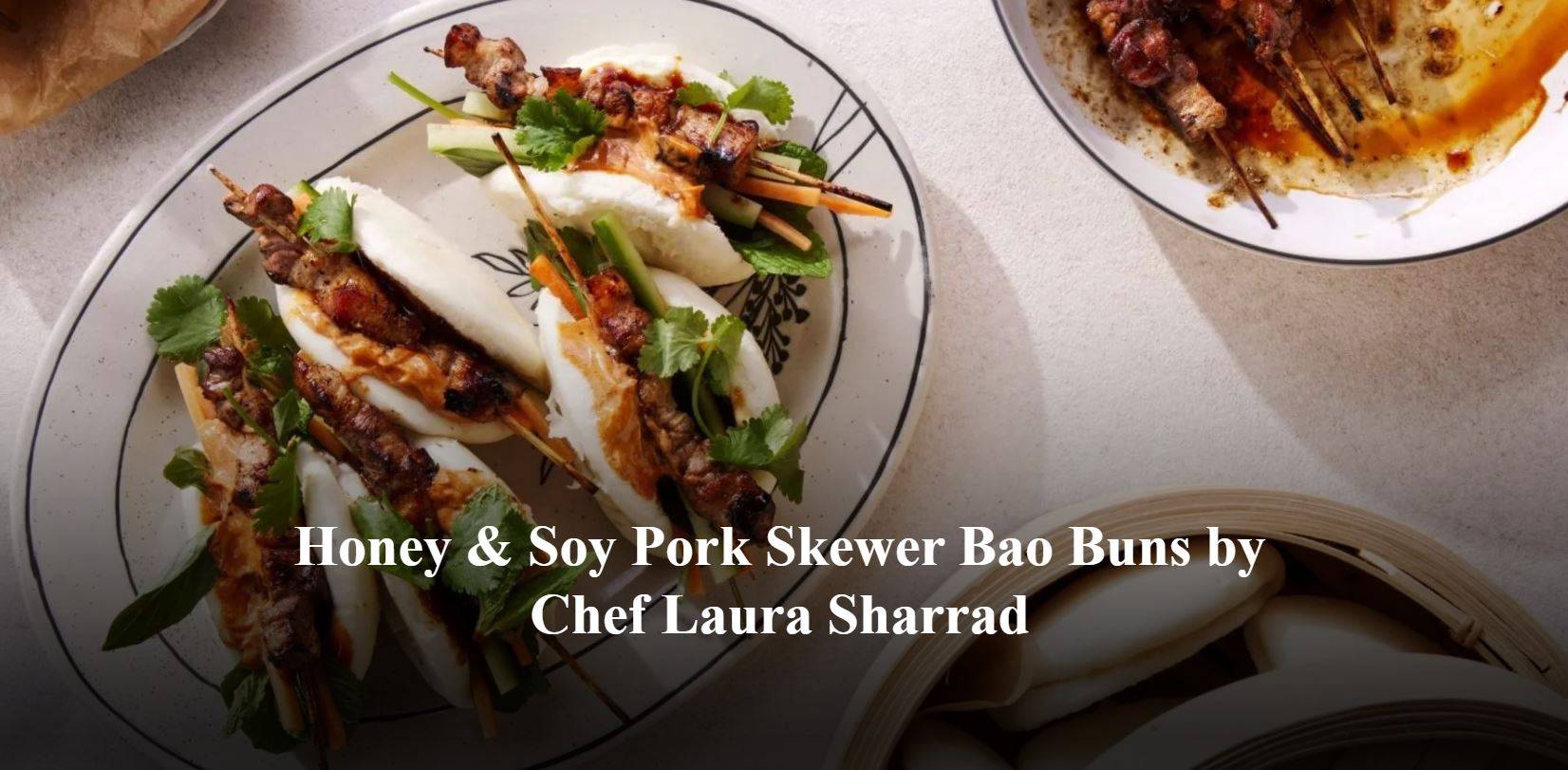 We're excited to have celebrity chef, author of My Italian Kitchen, TV personality and restaurant owner, Laura Sharrad, share some of her favourite recipes. Check out her delicious Honey & Soy Pork Skewer Bao Buns.
Honey & Soy Pork Skewer Bao Buns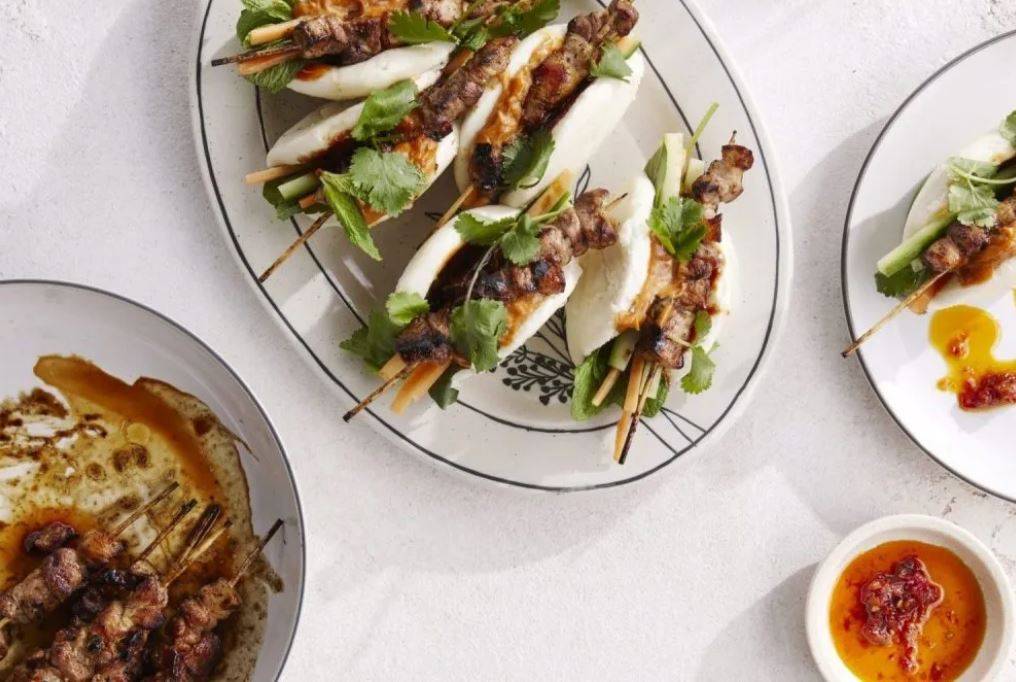 Serves 4–6 people
INGREDIENTS
Skewers

4 pork-belly spare ribs, skin removed and thinly sliced

1 tbs honey

3 tbs soy sauce

1 tsp sesame oil

Wooden skewers

Oil, for frying buns

1 box frozen store-bought bao buns

To serve

Hoi sin sauce

Siracha Kewpie mayonnaise

2 cucumbers, finely julienned

2 carrots, finely julienned

½ bunch coriander

½ bunch mint

½ bunch Thai basil

METHOD

Combine the honey, soy sauce and sesame oil to make the marinade and mix in the pork slices, then skewer the meat onto the wooden sticks.

Cook the pork skewers in a hot and lightly oiled pan until caramelised and cooked through (around 3–4 minutes).

Steam the bao buns.

Mix the hoi sin and Kewpie mayonnaise to create the sauce.

To serve, spoon the sauce onto the bun, add the carrot, cucumber and herbs and top with a pork skewer.