Find The Perfect Christmas Theme For Your Home
With fun and festivities upon us, homes will soon begin to unwrap the magic of the season with sparkle and joy. This Christmas we have four themes to make your home come alive, many of which tell a unique story. Not only do our pieces add festive magic to your space but also become cherished keepsakes, passed down through generations.
Excitingly, some Christmas decorations double up as delightful art and craft activities. Imagine having a decoration that can be painted, allowing family members, especially children, to add their touch.   
As you embark on this festive journey, we understand the choices can be overwhelming. Which theme truly captures the spirit of your home and the essence of your festive vision? We're here to guide you on our four Christmas themes that promise to transform your home into a haven of festive cheer.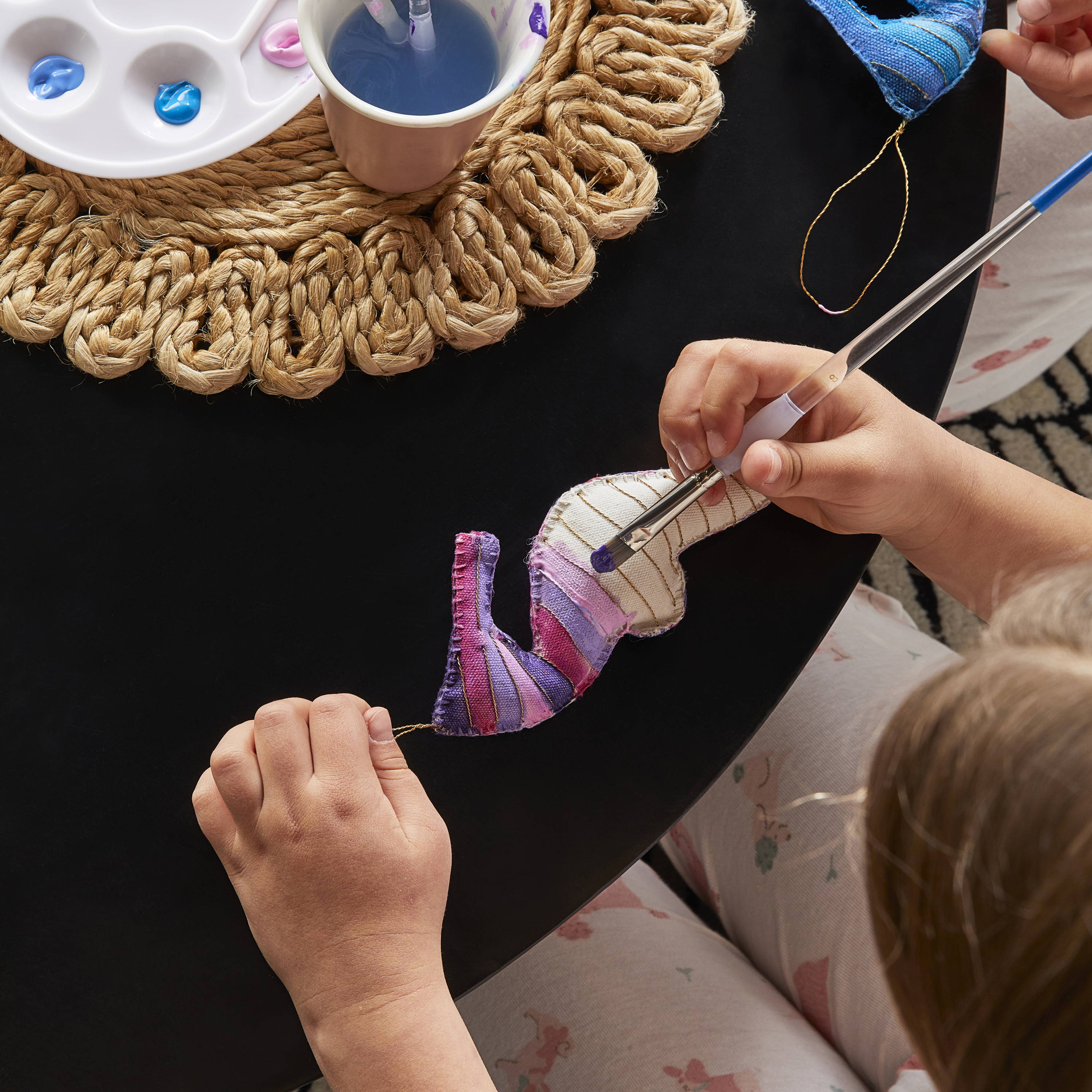 Infused with an elegant glow, each piece, from gold accents to sophisticated glassware, radiates warmth and opulence. Whether it's the candle holders that cast a cozy ambiance or the refined touch of our decor, Sweet Luxe promises an unparalleled festive sophistication. Elevate your celebrations with a touch of golden elegance. 
Embrace the serenity of the shore this festive season with our Coastal Country Christmas collection.
Exuding a relaxed style that harmoniously blends with ocean-inspired decorations, this collection is a fresh take on classic holiday decor. Dive into an array of pieces dominated by pristine white tones, where coastal vibes meet timeless Christmas traditions. 
For those who treasure memories, the Nostalgic Luxe Christmas theme is the perfect choice. Each unique piece, from bright-coloured velvet to vintage inspired decorations tell a special tale. These are special decorations, many of which that have been handmade; they're potential heirlooms, ready to be cherished and passed down through the ages. Celebrate this season with the vibrancy and warmth of Nostalgic Luxe. 
Delight in the heart of Christmas festivities with our Classic Dining collection. As the season of entertaining beckons, ensure your home is primed for joyful feasting and memorable Christmas celebrations. From intimate gatherings to holiday entertaining, we offer dining tables tailored to suit spaces of every size. Complement your setup with our new Christmas tabletop selections, designed to elevate every dining experience, making each moment around the table a cherished memory in the making. 
Choose Your Ideal Theme
So, how does one pick the right theme? 
Start by assessing the current style of your home. If your interior decor leans towards modern minimalism, the soft hues of the Sweet Luxe might be a fitting choice. On the other hand, if you have vintage or classic interiors, the Nostalgic Luxe or Classic Dining might feel more at home. 
Next, consider the emotions you want to evoke. For a relaxed, calming aura, Coastal Country could be your go-to. If you're looking to recreate the grandeur and warmth of traditional Christmas celebrations, the Classic Dining theme might be your best bet. 
In essence, a good Christmas theme is one that resonates with your personal style, aligns with your home decor, and creates the desired ambiance for your festive celebrations. 
Whether you lean towards the contemporary charm of Sweet Luxe, the serene vibes of Coastal Country, the golden allure of Nostalgic Luxe, or the timeless elegance of Classic Dining, each theme holds the promise of a memorable Christmas. 
As you deck your halls and prepare for the festivities, remember that the best theme is the one that fills your home with joy, laughter, and the inimitable spirit of Christmas.